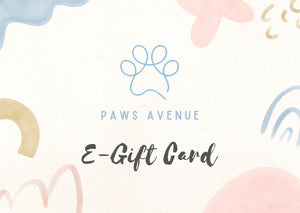 Gift Cards
Send a digital gift card to someone special!
How does it work?
Select gift value and click "send as a gift". Enter your customised message, and fill in all other mandatory fields. Once payment has been made, your customised digital gift card will be sent automatically to the recipient.
Getting multiple gift cards?
Please complete a separate transaction for each gift card so that the gift card can go directly to each recipient. Gift cards have no additional processing fees. 
How long is the gift card valid for?
Each gift card will be valid for 6 months from the date of purchase of the gift card. 
Can the gift card be used more than once?
Yes, provided there is still a balance remaining in the card. 


Can the gift card be exchanged for cash?
No, it is not redeemable for cash.
What if I don't have my friend's email?
You may send it to your own email and copy and paste the link to your friend!